Lisa Kristine reveals the brutal conditions – and uplifting humanity – of today's slaves
Photographer Lisa Kristine has traveled the globe for three decades, inviting viewers to deeply connect with her subjects.
By

Marilyn Jones, Correspondent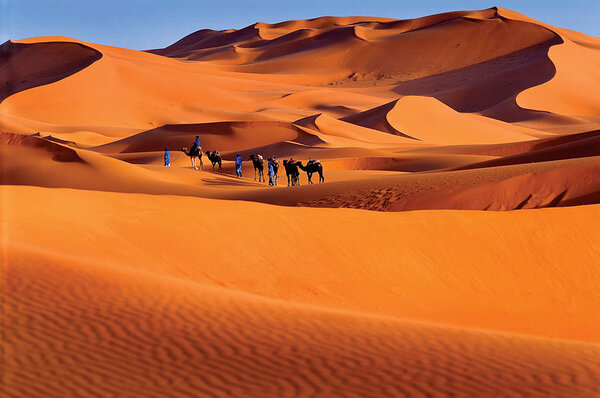 Courtesy of Lisa Kristine
SONOMA, CALIF. — When people describe photographer Lisa Kristine, two words invariably surface: compassion and humility.
For the past 30 years, while practicing her art of photography, she has received honors and awards as she's traveled to 100 countries on six continents to chronicle the lives of people often forgotten or exploited. Among her efforts, she has worked extensively with the nongovernmental organization Free the Slaves to bring awareness of the plight of more than 27 million people enslaved worldwide. Her 2010 book, "Slavery," highlights the brutal conditions – as well as the uplifting human dignity – of individuals and children living in slavery.
When she was 11 years old, Ms. Kristine's aunt and uncle gave her an Olympus camera. They could not have guessed then that they were seeding a career that would eventually span the globe and raise the social consciousness of many people.
As Kristine tells it, she took up photography as a hobby, taking photos of friends and family and spending hours in her home-built darkroom. But even then, she says, she never sought to create the typical "smile" photos.
"I was looking for pensiveness, for infinity," she says. She also played guitar and piano, which she believes added to the development of her creative life.
Raised in Orinda, a small city just east of Oakland,Calif., she graduated at 18 from the Fashion Institute of Design & Merchandising in San Francisco and immediately took off for Europe. Although the two-year Fashion Institute program had taught her a lot about color, design, and graphics, she says, "I recognized that [fashion] wasn't going to be for me."
Young and adventurous, she lived on a few dollars a day, and traveled through Europe, North Africa, and Asia taking photographs. She especially gravitated to and responded to the bold colors of Asia. Over the years, as her images found an audience among collectors, she realized she had developed a solid career.
Shortly thereafter, she says, her work became more purposeful. She spent long stretches of time looking into ancient cultures, delving into how they found meaning, whether through conventional religion, philosophy, or animism.
The people she encountered and photographed, however, were not just her subjects, she says, but her mentors.
"Photography was an instrument for me to learn about myself, through their ways of living," she says.
Kristine's sometimes dazzling but always thoughtful and arresting images have won her a wide audience. Grounded in a rigorously honed craft of photography and in a naturalistic style, she aims deep, and her inquiry into other cultures reveals the dignity of every person, regardless of how marginalized by society. Never depressing or gratuitous, her images may depict lives lived under harsh conditions, but an infusion of hope permeates her vision.
'There are 1,000 ways to be alive'
"I learned from my travels and my photography that there are 1,000 ways to be alive," she says, "and that all things are possible."
Today, Kristine's gallery in Sonoma, Calif., showcases her work, which captures the attention of passersby. Once a viewer takes a few moments to stand before the huge images, casual observations fall away, replaced by an appreciation of her art accompanied by a profound questioning within the viewer's mind.
How can photos of slaves, including children, toiling under gruesome conditions in quarries or mines, evoke a sense of beauty and invite the reader to connect with these subjects?
Elizabeth Kapu'uwailani Lindsey, the first Polynesian Explorer and female Fellow in the history of the National Geographic Society, says Kristine's photographs had an immediate effect on her when she first saw them.
"Around 2008, I was walking by a gallery in Sausalito[, Calif.,] and what I saw looked like my life," Dr. Lindsey says. "For the last 10 or 12 years I had been traversing the world to be with these images. I was compelled to go in [the gallery]."
Lindsey quickly connected with Kristine, and they later traveled together to Sardinia and India.
Kristine "has a capacity for deep, deep truth," Lindsey says. "What she expresses in her images is real, honest. And that thread runs through her life."
Lindsey says anthropologists such as herself have a saying about how they conduct themselves in the field: "We take our shoes off as in a home," she says. This perfectly describes the "deep bow of humility" that Kristine assumes as she bears witness to the lives of the people she photographs, Lindsey says.
"The photos she takes draw people in because she has the ability to connect with others. She's not only the master of the camera, but she relates with others at a deep level, with respect," Lindsey says. Kristine's work assures us that "we are not separate. We are the same."
Another of Kristine's colleagues, Darlene Markovich, president of the Dalai Lama Foundation, who has known her for more than a decade, says she first discovered Kristine through the photographer's efforts on behalf of Tibetans.
"Her work is like Lisa herself," Ms. Markovich says. The photographs "show the truth – a rare quality…. These images cause us to ask ourselves, 'Why are we allowing this [slavery] to go on?' Lisa makes you realize that abolitionist is not an old term. It's alive."
To date, Kristine has published five books, and she is the subject of four films.
A feature film and two documentaries, either about or inspired by Kristine, opened this fall. The movie "Sold," produced by Emma Thompson and starring Gillian Anderson, opened in early 2014, and a documentary about Kristine, "In Plain Sight," premièred at the Mill Valley (Calif.) Film Festival.
A second documentary, "Stand With Me," debuted at the Napa Valley Film Festival. It tells the story of a 9-year-old girl who raises money to help enslaved children after being inspired by Kristine's photographs.
Kristine's work has found other audiences across many media, including stories about her on CNN and Reuters, TED talk events, and talks at universities and museums around the world. She was chosen as the sole exhibitor at the 2009 Vancouver Peace Summit, attended by the Dalai Lama and other Nobel laureates. And Christie's auction house has sold her work to raise money for her causes.
'Life is a canvas, and you create it'
Kristine has also been recognized by South African Archbishop Desmond Tutu, the queen mother of Bhutan, and the humanitarian charity Amnesty International for her contributions. And in 2013, she won the Lucie Humanitarian Award, which honors the work of master photographers around the world.
Today, three decades into her career, Kristine continues to travel the globe, embracing both elders and children as her mentors.
"My work has allowed me to know that life is a canvas, and you create it," Kristine says.
As she continues her journeys, filling in her canvas, she takes her camera with her every step of the way.
How to take action
Universal Giving helps people give to and volunteer for top-performing charitable organizations around the world. All the projects are vetted by Universal Giving; 100 percent of each donation goes directly to the listed cause. Below are three groups selected by Universal Giving that serve children and youths in need around the world:
• Plan International USA works with communities in 50 developing countries to end the cycle of poverty for children by creating long-term solutions. Take action:Protect a girl from human traffickers.
• Shirley Ann Sullivan Educational Foundation provides education to children and youths around the world. Take action: Donate to provide safe spaces for children.
• Child Family Health International provides community-based education programs for students and institutions. Take action: Volunteer in Ecuador.
Read original post by Marilyn Jones here
About entropicstudio